History
In 1946 the dream of two men became a reality. Borge Gabrielsson, President of Astra Pharmaceutical Company in Sweden, and Martin Matsbo, the famous Swedish racer, introduced the world to revolutionary Cross Country waxes under the name SWIX. What made the waxes different from traditional waxes was that they were scientifically formulated from synthetic raw material rather than natural occurring ingredients such as bees wax, tar, pine resin, fats and oils that were varying greatly in quality and difficult to duplicate in production. They were also the first color-coded waxes: red, blue and green.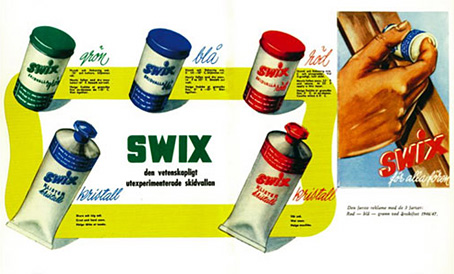 When the Swedes won all the gold medals in the cross-country events at the 1948 Olympics in St Moritz on SWIX waxes, the world took notice!

In 1949 Swix expanded by developing a line of glide wax for alpine skiing, and eventually in 1987 introduced a revolutionary wax for all disciplines called Cera F that certainly is the most successful single racing wax in ski history!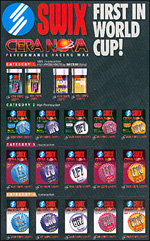 In 1992 Swix introduced the CERA SYSTEM, as a total glide wax concept, consolidating the leading position of SWIX in all Ski Disciplines.
As waxes continued their growth and development, Swix also bought the Norwegian Liljedahl Ski Pole Factory in 1974 that was the largest manufacturer of cross-country poles in the world. Today, Swix is making approximately one million poles a year for alpine, cross-country and nordic walking.
In 1989 Swix added the Norheim outdoor and ski clothing factory. Today the SWIX apparel line also includes sport-underwear, gloves, hats and bags.
What began as a modest line of 5 ski waxes has grown into a world-leading brand name for winter products. The goal is still the same however, to bring enjoyment to recreational skiing and snowboarding and success to racing through quality and performance.
Our Commitment
No other wax and tuning company works as hard as SWIX in order to keep the Cera Nova System refinements at the highest possible level. The SWIX Alpine, Nordic and Snowboard Service Team perform testing throughout each season to provide accurate wax recommendations at the important events. In addition, new formulas are continually being tested so that refinements to the Cera Nova System can be made to keep its leading-edge performance at the high level upon which the World Cup Technicians have grown to rely upon. The World Championships in 2003, Alpine in St. Moritz and the Nordic in Val di Fiemme proved to be a success for the Cera Nova system which was by far the most used glide wax. 22 out of 30 Alpine medals in St. Moritz were achieved with Swix waxes and most important Gold in the Men's Downhill! In Val di Fiemme 2003 the Nordic medals achieved were 43 out of 45 with glide wax and 15 out of 24 for kick wax.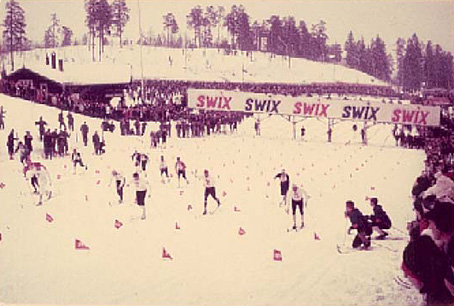 1966 World Championships