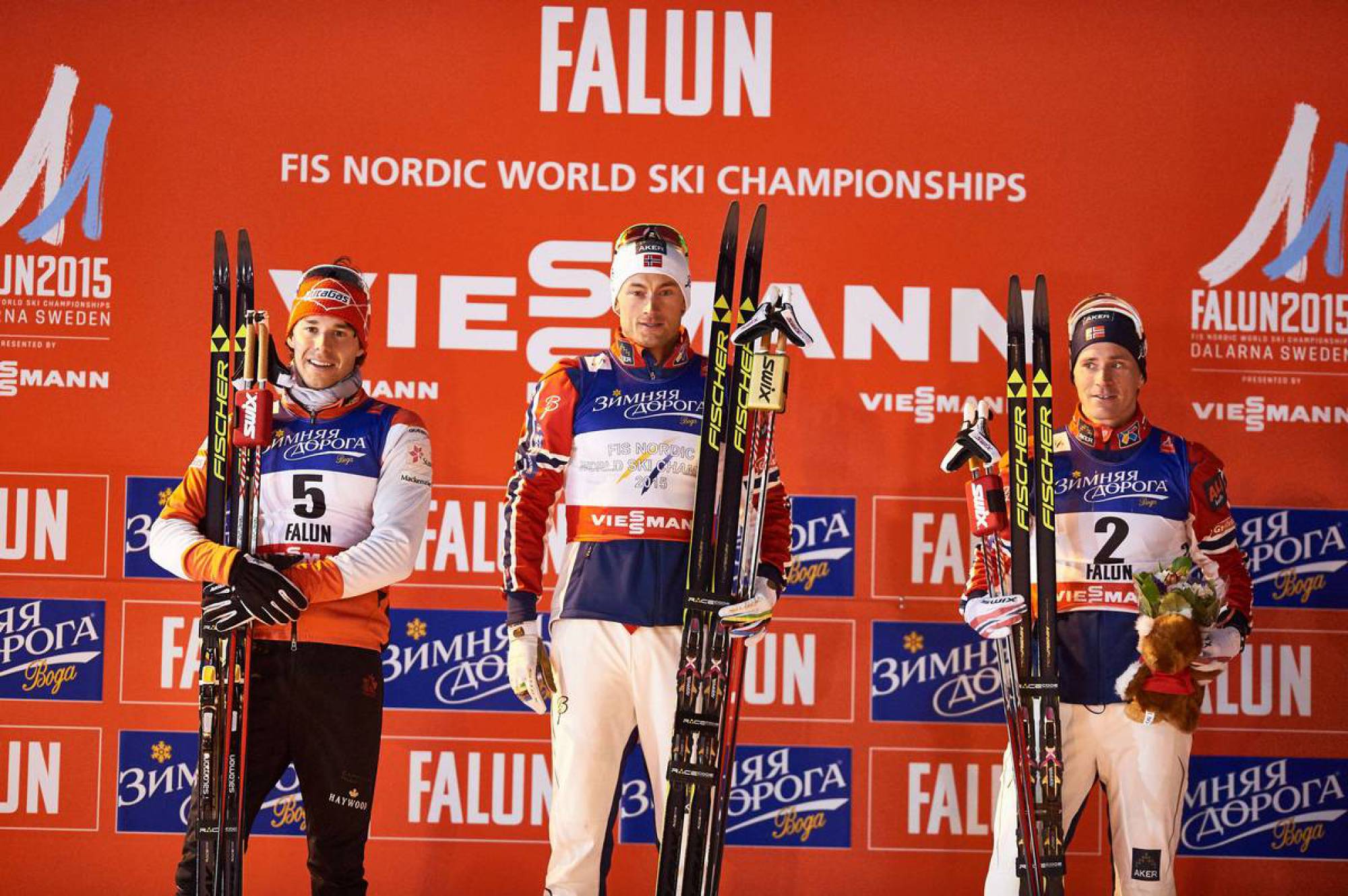 What a start!
The World Championship started in Falun today, og what a day it became for Swix poles.
The podium for the ladies was Marit Bjørgen as number one, with Stian Nilsson in second place and Maiken Caspersen Fall in third. Petter Northug claimed the gold today with Alex Harvey in second position and Ola Vigen Hattestad in third.
All ahtletes on the podium today used Swix Triac 2.0 poles!