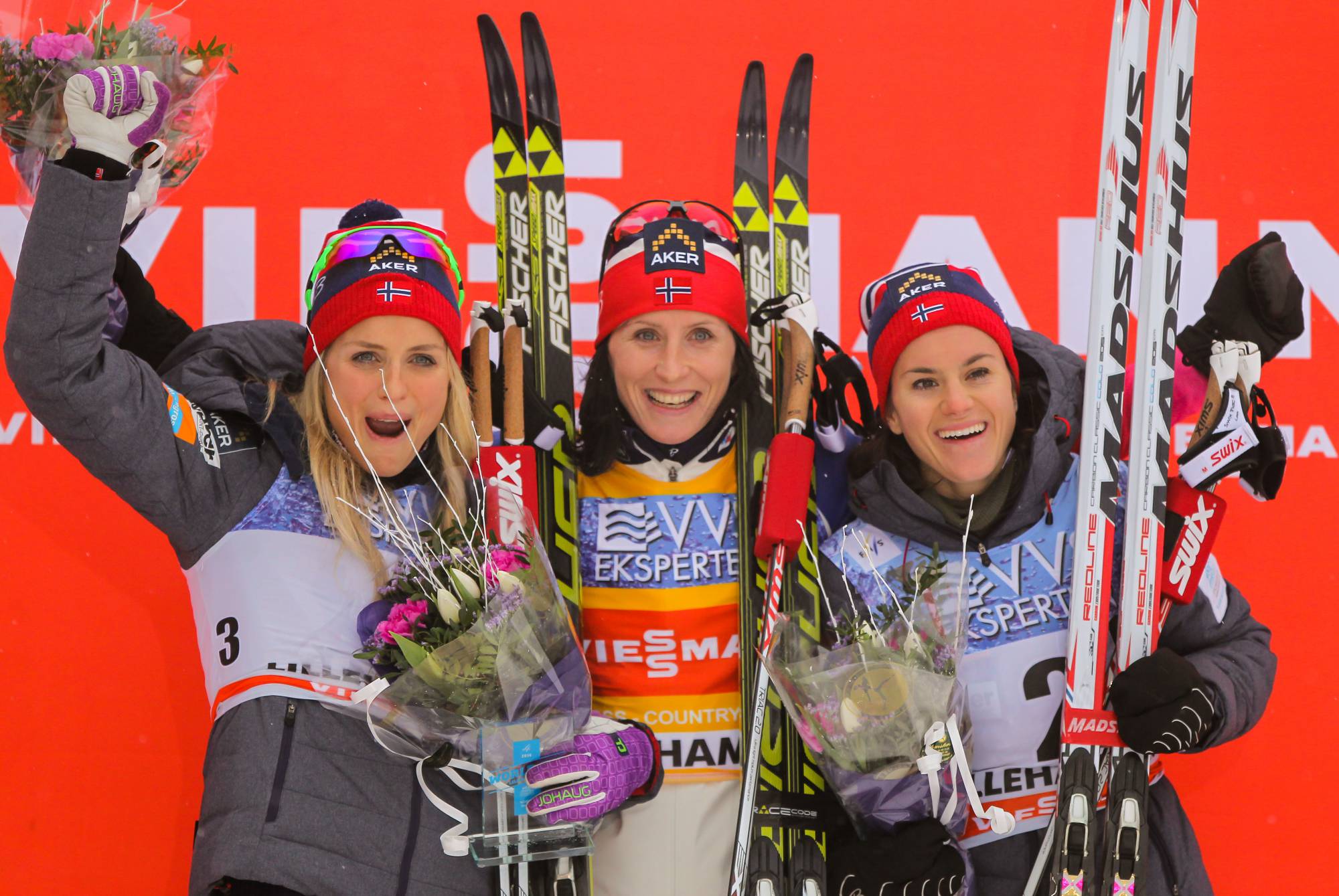 Minitour world cup Lillehammer
Another world cup weekend for the cross country skiers and nordic combined athletes are over.
In wintry conditions the athletes fought about the points. With the ladies it was dominated by the Norwegian girls, Marit Bjørgen as number 1, Therese Johuag nr 2 and Heidi Weng nr 3.
Among the boys there was also three Norwegian guys at top. Martin J. Sundby claimed 1 place, with Finn Hagen Krogh at 2 with Sjur Rothe at number 3.
Mikko Kokslien claimed 1 place at the Gundersen event.