Partners

Alaska Pacific University Ski Team
Alaska Pacific University Nordic Ski Center began a decade ago as a regional Olympic training center for cross-country skiers. The program developed some of the best elite skiers in the country including many Olympians and national medalists.

The Nordic Ski Center's unique blend of educational opportunity and first-class coaching has drawn student athletes to Alaska Pacific University from all over the country. With the addition of the Thomas Training Center on Eagle Glacier, skiers can train on snow from November to August, longer than anywhere else in the country.

However, the center is much more than a training center for world-class competitors. It is also a broad-based program that serves the entire cross-country ski community in Anchorage from elementary-school beginners to adult master skiers.

The coaching staff is superb. The programs offer year-round training with impressive facilities and educational opportunities. Many of the skiers earn university degrees as they train and compete. In addition, the community outreach programs are designed to raise skill levels and engender a love of the sport in all ages and abilities of participants.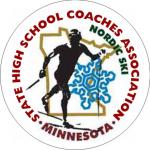 MSHSNSCA
Minnesota State High School Nordic Ski Coaches Association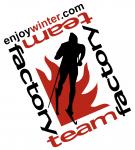 Salomon/Saab Factory Team
The Factory Team, America's premier cross-country ski team, iscomprised of 11 champion athletes, including five Olympians. Factory Team athletes have been winners of America's marathon series' (FIS, ASM, GASC) 13 years in a row. Their mission is to use the exposure that our unparalleled racing success brings to show America's snowbound populace how cross-country skiing can maximize their enjoyment of winter. They accomplish this by being the source of cross-country skiing imagery, information, inspiration, education, motivation, tools, and support for all facets of cross-country skiing.
©2007 Swix Racing. All rights reserved.